Say hello to
Premium Content
where it matters
more sales with
minimum effort
millions of
happy customers
having
full control
higher
conversion rates
our loadbee
network
Revenue up – effort down: Take your e-commerce to a new level with loadbee. Automatically and continuously deploy high-quality product content as a brand manufacturer in shops. Showcase your product detail pages more attractively and with stronger sales power as an online retailer. Everything is simple. Everything with loadbee.
Learn more
loadbee for brands and shops
loadbee briefly introduced
A small tool with a significant impact
A small code on the product detail pages of the stores and a platform for the product information of the brand manufacturers are all you need to distribute or receive premium content digitally and automatically. Your sales get additionally boosted, and essential resources such as personnel and time are saved.
The software for a great buying experience
Our product is our cloud-based software solution, loadbee. With the optimal distribution of sales-driving product information, we complete a unique and excellent buying experience. We provide premium content from brand manufacturers to certified retail partners on all digital end devices.
The highlight of every customer journey
loadbee convinces with all sales-driving information of the brand manufacturers on the product detail pages of the online stores. Brand original content converts visitors into long-term, happy customers through facts, emotions, and brand feelings.
Sell reliably and quickly
The loadbee platform provides your end customers with all the information they need to purchase when they decide to buy. The loadbee platform provides your end customers with all the information they need to decide to purchase.
loadbee for brands and shops
What are you?
loadbee for brands and shops
What else you should know about loadbee
Make a difference with new standards
If you operate e-commerce, you should only do it with digital tools. Our software solution makes it easier to provide premium content with a small investment and boosts your sales. Set new standards with us and show your customers the difference.
1.2 billion customer inquiries per month
With over ten years of experience and an impressive 1.2 billion end-user requests per month, we are your trusted partner with innovative solutions and outstanding service.
A global network for all industries - that's loadbee
As a German company with a worldwide network for all sectors, we are your reliable partner for premium content syndication.
High performance and data security
The loadbee platform distributes the premium content of brand manufacturers in milliseconds to the product detail pages of the stores. loadbee attaches great importance to data protection, security, and transparency, so your data is entirely DSGVO compliant.
the loadbee network
Take advantage from our network
Our premium content software has already established itself in over 70 countries with over 4,000 retailers and 400 well-known brand manufacturers and continues growing. The loadbee network includes a wide range of premium content from different brands for retailers and stores. Learn to appreciate the quality and become a part of it.
Voices of our partners
What our clients say …
There are many good reasons why we at Remington and Russel Hobbs like to distribute our product information via the loadbee platform: Within a very short time, our content went live on retailer sites such as www.saturn.de or www.mediamarkt.de. In addition, the contact to the loadbee customer management is impeccable at all times and the loadbee platform itself impresses with its ease of use. We are therefore very much looking forward to further cooperation and the possibilities that loadbee offers us.

Jochen Reining
Head of Trade Marketing Remington & Russell Hobbs DACH
We were looking for a solution that would enable us to quickly and easily offer quality content to both large and small retailers that could be easily integrated into their sites. With loadbee, we have found a partner that helps us do just that. In this way, we guarantee the best possible product information, which is crucial for a corresponding sales success. The cooperation with the loadbee team is extremely professional, as they respond quickly and individually to our wishes and always have the success of the overall project in mind.
Felix Hegar
Head of Brand Management DACH Garmin
loadbee is an important partner for complementary product information, which allows us to reach our end customers adequately on all devices. Explicitly the provision of high-quality and detailed information on mobile devices represents an important competitive advantage for us. The higher the number of participating suppliers, the more effective the described effect. The uncomplicated and efficient integration into our shop system enabled a timely and sustainable improvement of our product and brand communication.

Jordan Bellazzini
Head of Media Markt E-Commerce AG
loadbee is an important partner for us in the area of content syndication for processing data content from manufacturers for our website. loadbee implements our requirements professionally and promptly. The platform enables our suppliers to provide premium data on their products. This allows us to jointly drive sales in our online shop and achieve a higher conversion rate and reduce the return rate through the comprehensive product information.

Markus Heuser
Managing Director Saturn Online
At Sport2000, we are observing an ever-increasing use of online media among our customers across all age groups. We are connected to the loadbee platform so that we can also provide our customers with product information in the best possible way on digital channels. In this way, we profitably use the complete visualisation of manufacturer information and purchase arguments for the products.

Hans Allmendinger
Division Manager Marketing Sport2000
loadbee shows how you can simply sell better with the right technical solution. This demonstrably helps us and our trading partners. loadbee is a relief for our colleagues from Product Marketing. They publish our information by themselves in an uncomplicated way in the digital channels of the retailers. Customers also benefit: they can obtain much better information about our branded products via loadbee. This ultimately makes the purchase decision easier.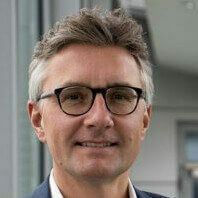 Jürgen Strziga
Head of Corporate Controlling, Accounting, M&A and authorised signatory at BSH
Join loadbee as well
Strengthen your business and rely on satisfied, returning customers through our global and growing network, and save yourself time and money in the long run.
Premium Content is served worldwide.
Figures are rounded and subject to change.
End-customer requests / month