PREMIUM CONTENT ON DEMAND - directly to your customers
PREMIUM CONTENT BOOSTS YOUR SALES
Your product content has the power to increase sales by up to 25%. With loadbee, the easiest way to provide your customers with product information on all digital channels!
INCREASE VISIBILITY. AND CREATE THE STAGE YOUR PRODUCTS DESERVE
Convince your customer in the moment of purchase decision
Convert visitors into buyers – with premium content in the right place. Control who receives your premium content and create a consistent brand experience across all digital touchpoints.
Content Syndication keeps you always up-to-date
Strengthen the trust of your customers
Convince at the right moment
Your brand, your look & feel!
Number one on the digital shelf
loadbee delivers premium content between: Brands, Shopss and Buyers
Worldwide trusted by
Optimize the product experience in online stores today. Automatically distribute your premium content to your retail network
The voice of our customers
What our customers say
There are many good reasons why we at Remington and Russel Hobbs like to distribute our product information via the loadbee platform: Within a very short time, our content went live on retailer sites such as www.saturn.de or www.mediamarkt.de. In addition, the contact to the loadbee customer management is impeccable at all times and the loadbee platform itself impresses with its ease of use. We are therefore very much looking forward to further cooperation and the possibilities that loadbee offers us.

Jochen Reining
Head of Trade Marketing Remington & Russell Hobbs DACH
We were looking for a solution that would enable us to quickly and easily offer quality content to both large and small retailers that could be easily integrated into their sites. With loadbee, we have found a partner that helps us do just that. In this way, we guarantee the best possible product information, which is crucial for a corresponding sales success. The cooperation with the loadbee team is extremely professional, as they respond quickly and individually to our wishes and always have the success of the overall project in mind.
Felix Hegar
Head of Brand Management DACH Garmin
loadbee is an important partner for complementary product information, which allows us to reach our end customers adequately on all devices. Explicitly the provision of high-quality and detailed information on mobile devices represents an important competitive advantage for us. The higher the number of participating suppliers, the more effective the described effect. The uncomplicated and efficient integration into our shop system enabled a timely and sustainable improvement of our product and brand communication.

Jordan Bellazzini
Head of Media Markt E-Commerce AG
loadbee is an important partner for us in the area of content syndication for processing data content from manufacturers for our website. loadbee implements our requirements professionally and promptly. The platform enables our suppliers to provide premium data on their products. This allows us to jointly drive sales in our online shop and achieve a higher conversion rate and reduce the return rate through the comprehensive product information.

Markus Heuser
Managing Director Saturn Online
At Sport2000, we are observing an ever-increasing use of online media among our customers across all age groups. We are connected to the loadbee platform so that we can also provide our customers with product information in the best possible way on digital channels. In this way, we profitably use the complete visualisation of manufacturer information and purchase arguments for the products.

Hans Allmendinger
Division Manager Marketing Sport2000
loadbee shows how you can simply sell better with the right technical solution. This demonstrably helps us and our trading partners. loadbee is a relief for our colleagues from Product Marketing. They publish our information by themselves in an uncomplicated way in the digital channels of the retailers. Customers also benefit: they can obtain much better information about our branded products via loadbee. This ultimately makes the purchase decision easier.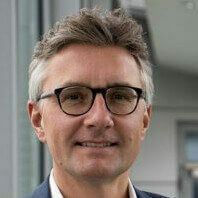 Jürgen Strziga
Head of Corporate Controlling, Accounting, M&A and authorised signatory at BSH
Show your premium content and make more sales with your products
Six reasons for working with the global loadbee platform
Why loadbee?
SEO Neutrality
No duplicate content. Neutral loadbee integration, has no impact on your paid search strategy.
No cloaking, therefore Google is satisfied.
Peak Performance
Update your product content at your retailers in real time with features like adaptive loading and no delays.
Concrete insights
Loadbee provides you with concrete market insights, into the impact of your product content. Learn from the behavior of your end customers.
Responsive & Multilingual
Our design templates work on all end devices and in all countries. You can also create individual product profiles in multiple languages.
Efficient working processes
One upload can result in thousands of views - minimize workload and eliminate copy errors forever.
Take Back Control
Create a consistent product experience. And share permissions to view your content with whomever you want.
If you want to simplify your processes, loadbee is here to help!
Secure expert advice
Our team of sales experts is enthusiastic to hear from you. Whether you have questions, want to see a demonstration, or want to try loadbee risk-free, we're happy to help. We'll listen to your needs and recommend a plan that works perfectly for your brand. We're excited to hear from you and confident that we have your ideal solution.